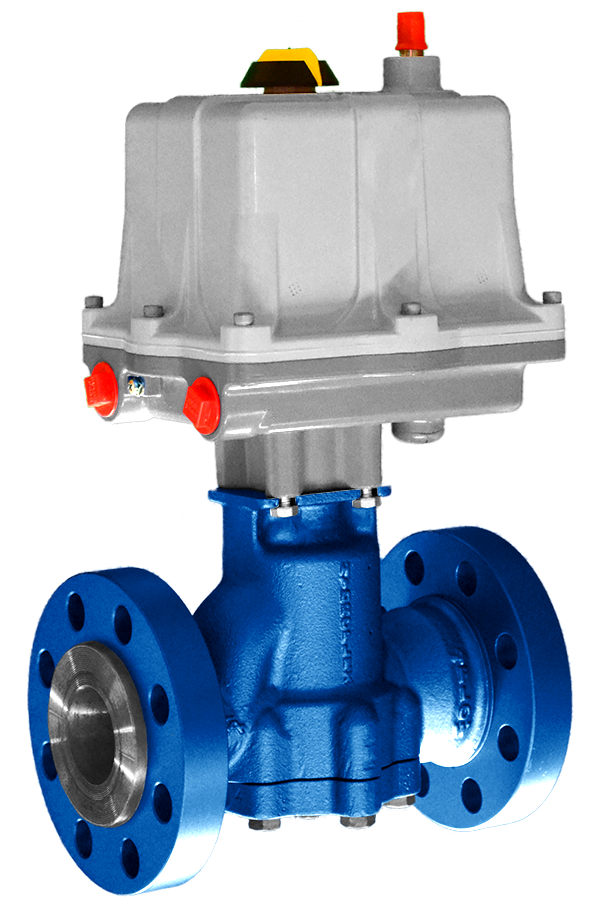 Features
Quarter-turn valves (90ᵒ full on/off)
Actuated or Manual
High-quality materials
Direct mount of the actuator to the valve body
Cartridge feature allows replacement of repair parts without breaking pipe or actuator connections
Standard ISO/DIN bolting pattern
5,000 MAWP
100% hydro-testing of all assemblies
Low torque ratings
Applications
Gas Lift Surface Valve
Fluid Injection / Flow Control
Manifold Pressure Control
Gas & Condensate Production
Separator Dump Valve
Automated Throttle Valve
Gas Lift Surface Choke
Additional Info
Accessories: Stellite wear sleeve, Multistage pressure drop utilizing fixed orifice bean. Wear sleeve for added protection from abrasive or turbulent environments.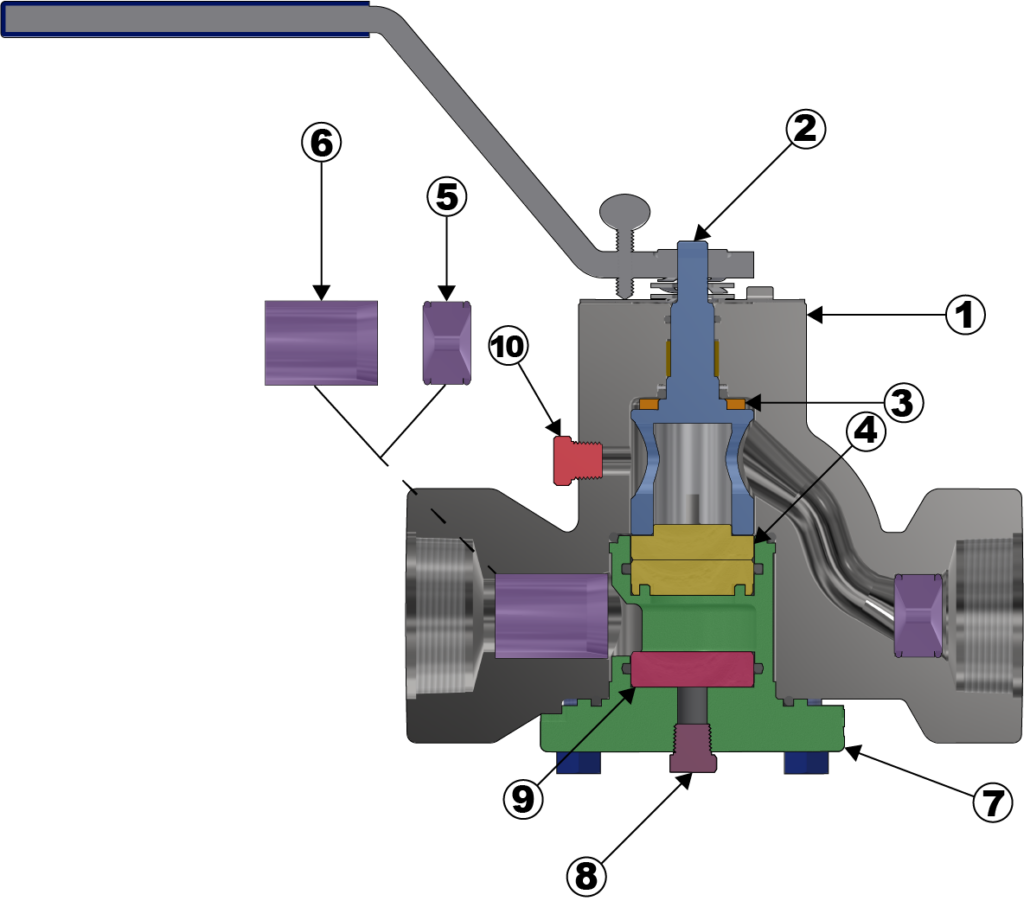 CSX Advanced Features
Valve Body: Durable carbon steel body.
Stem Assembly: The smaller shaft diameter reduces operating torque, requiring smaller and less expensive actuators.
Thrust Bearing: This reduces the friction induced by pressure on the valve stem.
Tungsten Control Discs: All valves come standard with Tungsten carbide trim available in sizes up to 3/4″.
Fixed Orifice Bean (Optional): The hub design allows for placement of a fixed orifice bean to achieve up to a 3-stage pressure drop within the valve. The fixed orifice bean also extends the life of the valve.
Wear Sleeve (Optional): The downstream wear sleeve, made of durable Stellite material, adds protection from abrasive or turbulent environments extending valve life.
Cartridge Assembly: Holds in the wear components of the valve and allows for easy maintenance.
Sensor Port: 1/8″ threaded port to allow for installation of a pressure sensor or gauge, or left open for wear detection.
Wear Disc: This disc is meant to absorb energy from the change of direction of the fluid from the orifice discs to the valve outlet.
Direct Actuator Mounting (Not Shown): Design allows for direct mounting of several common valve actuators without the need for couplings or brackets.
1/4″ NPT Port (Not Shown): Access port for optional injection of liquids or gasses for supplemental process improvements.
More Valves